Read about the essence of the Vijayanagar Empire.
We have got all the monuments and details covered for you.
Note: Language translation works with the help of google translate. Some words or phrases may not be accurate.

The VNC Ground in Hospet witnessed a spectacular showdown as the District-level Dasara sports event, conducted by the...
Read More

The stone doors of Hampi are a pair of monolith doors. These doors used to be a part of the Royal enclosure's entrance. It is located nearby Mahanavmi Dibba, a platform inside the popular structure of Hampi, the Royal Enclosure. These doors used to be a part of the fortification...
Read More

This is the new site of Hampi. Earlier the only famous bazaar was Hampi Bazaar. Unfortunately, it is now closed because of some reason. This Hampi bazaar was not only popular among locals but people from outside of India came...
Read More

This Structure-Octagonal Bath is located in Hampi. Hampi is home to various historic monuments and ruined structures. This is one of the ruined structures in Hampi. You will get to know about the octagonal bath. Besides this structure-octagonal bath, there...
Read More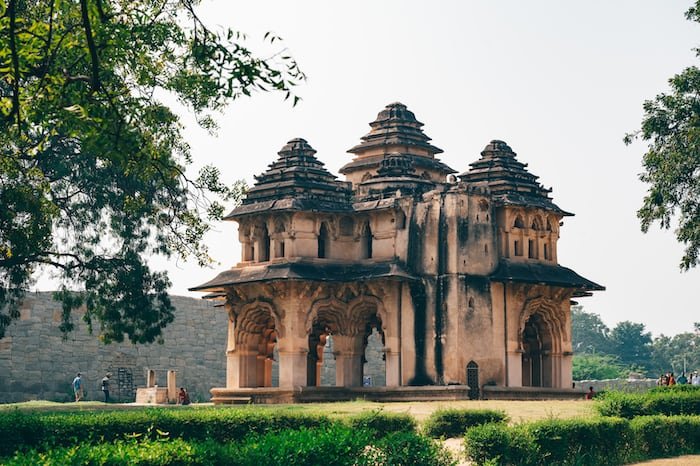 Want a holiday? Planning a trip to Hampi? Then you must be wondering how to reach Hampi. In this article, you will learn about the Airport near Hampi, railway stations, and other transport facilities to reach Hampi. Your destination's gateway...
Read More

It was one of the unique attractions of Hampi. Hampi Flea Market used to be located in front of the famous Virupaksha Temple. This market was expanded over one kilometer. During the days of the Vijayanagara Empire, this place grew...
Read More

The term is commonly used for Hampi tanks that are connected to the temples. Most temples of Hampi have a tank built near them. These Pushkaranis were connected with different rituals and other functional aspects of the temple as well...
Read More