Although the number of Covid-19 cases has been on the rise in Ballari district for the past few days, the news of two women positive for the novel coronavirus successfully giving birth to healthy infants on Thursday helped lift the spirits of the corona warriors.
While one of the women underwent a C-section, the other patient had a normal delivery. The successfully carried out C-section procedure brightened up the faces of the staff at the designated COVID hospital in Ballari.
The woman had got the virus from her husband, an employee with a steel firm, who recovered from the infection and was released two days ago. Ballari district surgeon Dr N Basareddi said that the patient, 29, a resident of Nehru Colony, had been admitted to the hospital after her husband was confirmed infected.
"She subsequently tested positive for the novel coronavirus. The woman, in her ninth month of pregnancy, started getting labour pains and we decided to perform a C-Section. The operation was a success, and she gave birth to a boy weighing 2.8kg in the early hours of Thursday,"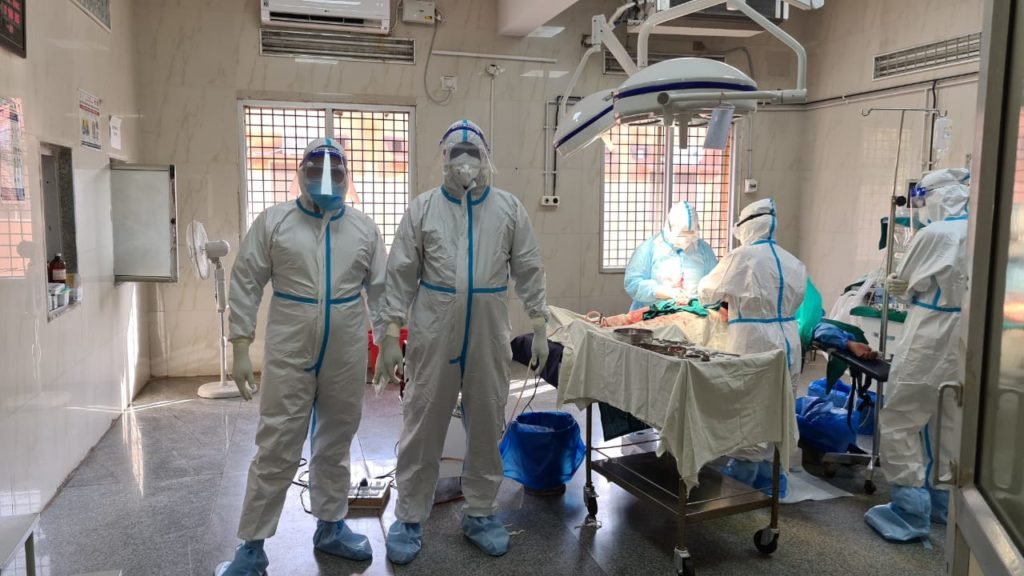 The other pregnant woman, 28, was from Rayadurga. "She had also got the virus from her husband, who was cured and discharged. In her case, it was a normal delivery, and she too gave birth to a boy, weighing 3.2kg," Dr Basareddi added. The district surgeon said that as many as eight pregnant women were still at the COVID hospital in Ballari. "Their condition is being closely monitored. Doctors and nurses at the hospital are ready to treat them if the situation arises," said Dr Basareddi, adding that they were collecting swabs from newborn infants, which were being sent for medical examination. A team of doctors consisting of Dr Suyagna Joshi, Dr Vijayalaxmi, Dr Saraswati, Dr Rajeshwari, Dr Sangeetha, Dr Veershankar, Dr Sunil, Dr Mallanna, and other OT department staff and nurses performed C-section.