Minister Anand Singh participated in the Fit India Cyclothon program on Sunday morning.
The event was launched under the name of New Life New District Celebration organized by Jain International Trade Organization. The minister rode a bicycle around the city along with other cyclists.
"Bicycle riding can improve our health. Yoga and exercise can help us maintain good health", said Minister Anand Singh.
Mr. Inder Kumara Jain, Mr. Hitesh Bagarech, Mr. Mahendra Jain and other members were present at the event.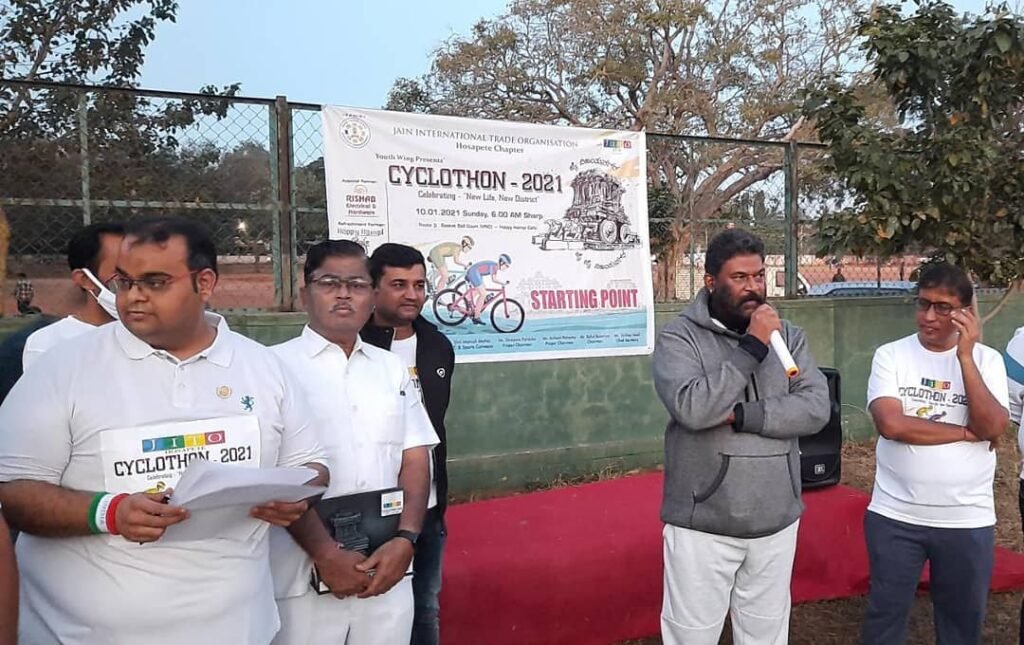 Fit India Cyclothon can be organised by cycling groups, schools, colleges, organisations, councils, panchayats, corporations, societies, RWA's, NGO's, special interest groups across India. You can also start a Fit India Cyclothon group by involving your organisation, community, family and friends.