As you reach Hampi from Kamalapura and enter the Royal Enclosure the first ancient sight to fall in your way, is the Queen's Bath, the structure is beautifully designed on the outside and intricately designed on the inside is a colossal bath that exemplifies the architectural excellence of the days of the Vijayanagara Empire.
Constructed during the reign of the Vijayanagara Empire, the Queen's Bath a kilometer away from the royal enclosure is a large ancient swimming pool which has currently drained of all its water. The Queen's bath will make you realize that the modern-day spas and tubs are nothing compared to the lavish baths used in the past.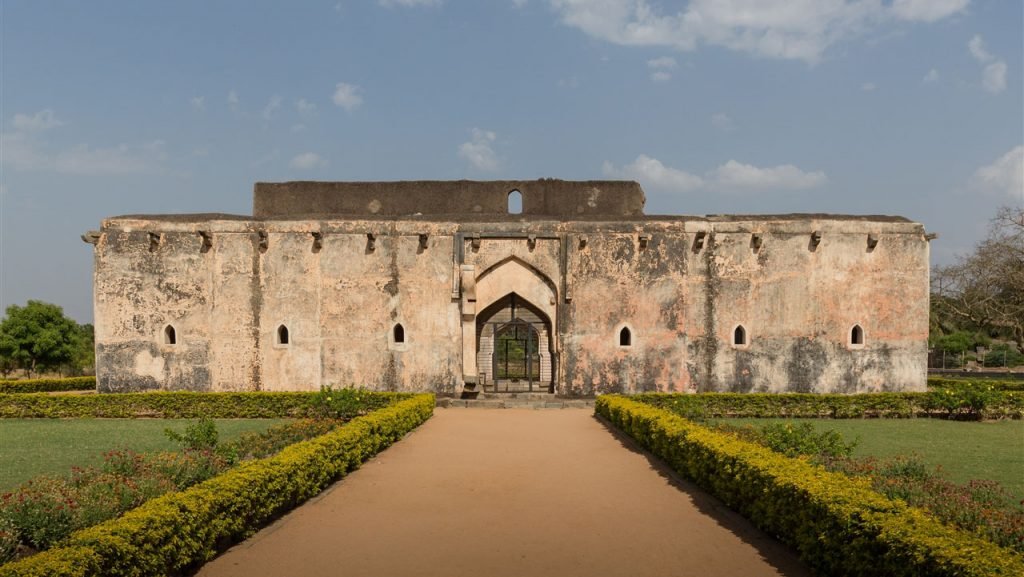 Structure Of The Queen's Bath
Inside The Queens Bath, there's a huge corridor that runs around a big 6 feet deep rectangular pool and there are several balconies, each with three beautiful windows. The bathing chamber is rectangular in shape and is surrounded by ornate balconies. The depth of the pool is six feet and has no ceiling and it also has stone steps that leads one to the bottom of the tank.
The 30 sq meter structure is surrounded by a moat on all sides probably intended to prevent people from entering the area when the royals were busy bathing. Pillared and vaulted corridors run all around with ornate balconies projecting into the bath. There is an inlet water channel to the east that runs all around the structure which ensured a constant supply of fresh water.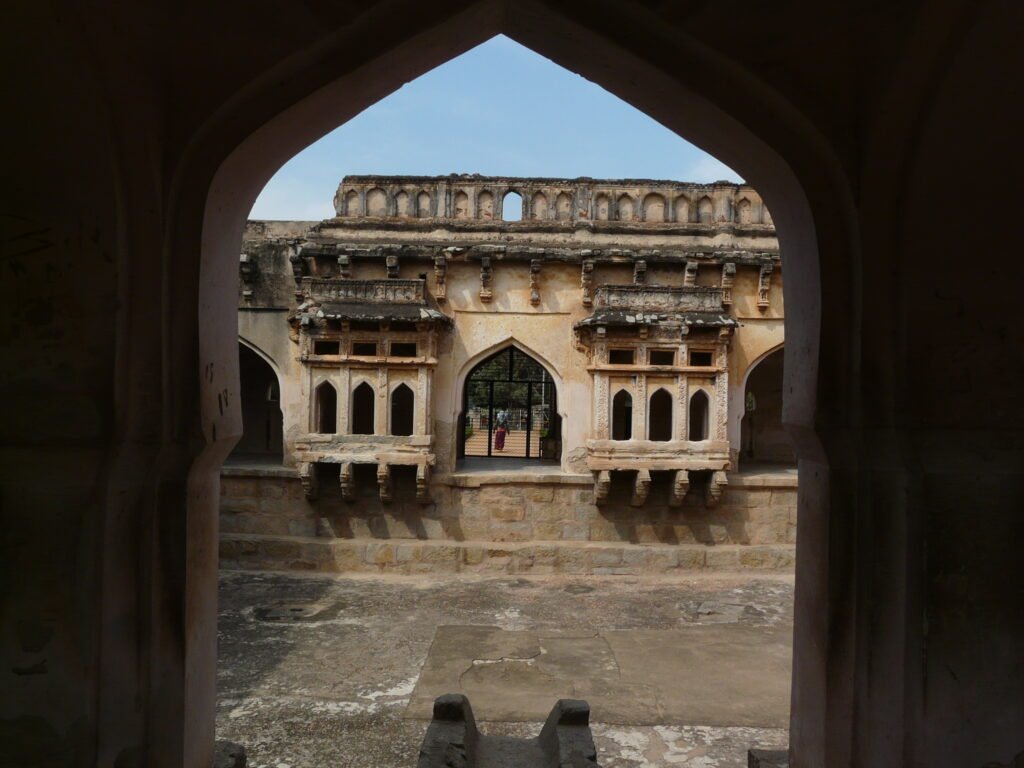 Thing's To Know For Tourist's
Timing's: 8:30 AM – 5:30 PM ( All days of the week )
Visit Duration: Around 40 minutes
The phone signal at the location is weak and Wi-Fi is unreliable.
Hampi can be busy in the peak season, So If you want to avoid the crowds, you have to face the heat and come in April and May
Do not click pictures of pilgrims without their consent
Some More Images Of The Queen's Bath
More Sightseeing Near Hampi