Hampi University which is now known as Kannada University is located near Vijayanagara ruins in Hampi. It is a pioneer for higher education established in 1991 with an objective to enhance Kannada language in literature, folklore, traditions, and the culture of Karnataka. The giant modern structure is located in Kamalapura which is close to Hampi where the "Hampi University campus" shines like a bright star amidst faded stars of ruined monuments in the vicinity of Hampi.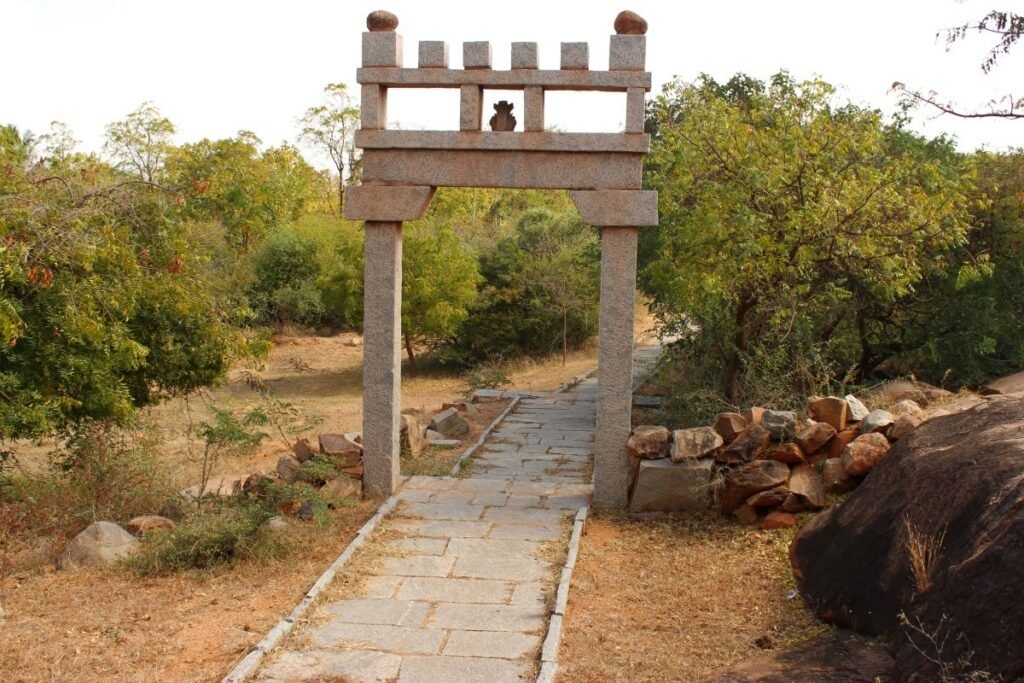 There is an interesting museum in Hampi University, which is converted as the National Museum and is accessible to all. This is where the visitors and tourists can avail the opportunity to know more about Karnataka's impeccable history in general, and Hampi in particular as there is a lot of information available for tourists and visitors.
Hampi University also has an interesting collection of sculptures created by students and teachers. The ideas are original and one has to admire the creations. The sculpture collections are called "Shilpavana" which translates to "Sculpture Jungle" in Kannada language that has been built over the years since the university's inception. The name "Shilpavana" was given as there were enormous number of beautiful sculptures and hence referring to the area as Sculpture Jungle.
Stone Arts In Hampi University
Earlier there were no sculptures, but later on, camps were organized to create these sculptures. The stones used to sculpt the artwork here were brought from different parts of Karnataka like Badami, Ilkal, Aihole, Mysore, Pattadakal. When artists visit Hampi University, they try to draw, sketch and sculpt from what they witness.
There are numerous collections of sculptures in the university, A visitor here gets a chance to view a massive collection of beautiful sculptures. Also, there are Sculptures found which are based on the poems of Chandrashekara Kambara (prominent indian poet), at the same time, you get to see a few traditional works of the Chalukya era (6-12th century) as found in Belur and Halebidu. There is a large assortment of sculptures here.
Dr. Shivanand Bantanur an artist, sculptor, and faculty of the Visual Art Department of Hampi University says "The sculptures here were created during an International Sculpture Camp which was organized when Chandrashekara Kambara was the vice-chancellor" which means most of the sculptures in the spot, date back to the time when Chandrashekara Kambara was the vice-chancellor of the university.
Its been 29 years since the Hampi University or the Kannada University was founded and with the increase in the number of camps and events organized here the sculptures have grown in numbers. The sculptors have reshaped the natural rocks through a simple process into various structures in a short period of time. Anyone who wishes to see the natural endowment of heritage, culture, and the old traditional art of Hampi should definitely visit this spot to enjoy the breath-taking and splendid art from the university.
Some More Structures Of Hampi University