The water level at Tungabhadra dam rises to1606.97 after heavy rains in the catchment areas.
Tungabhadra Dam, the lifeline for farmers of Koppal, Ballari and Raichur districts, saw 33,022 cusecs of water inflow on Monday. The water inflow into the dam had increased on Sunday after a slow down for a week.
On Sunday, the reservoir recorded 17,138 cusecs of inflow. The water level increased to 1606.97 feet against the full storage level of 1633 feet.
Tungabhadra dam authorities said the inflow into the dam increased as its catchment areas received good rains for the past few days. Inflow into the dam is likely to be increased further in the coming days.
Heavy showers in the intervening night of Saturday and Sunday poured misery on Siruguppa taluk in Ballari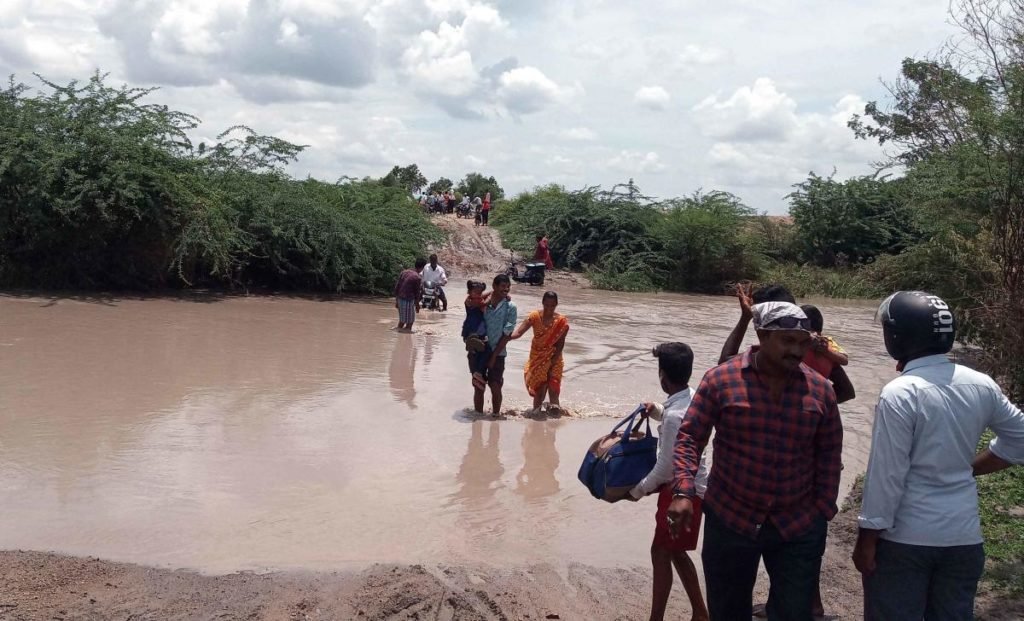 A makeshift bridge across Yellamma Halla stream at Raravi village was washed away in a flash flood in the early hours of Sunday. Due to which, many villages in the Andhra border and in the taluk were cut off for the best part of Sunday.