JSW Steel at Ballari announced that it will begin supplying 1,000 tonnes of liquid medical oxygen per day in response to the increased demand for oxygen, and will begin supplying 1,000 tonnes per day from April 30, according to a statement released on Thursday.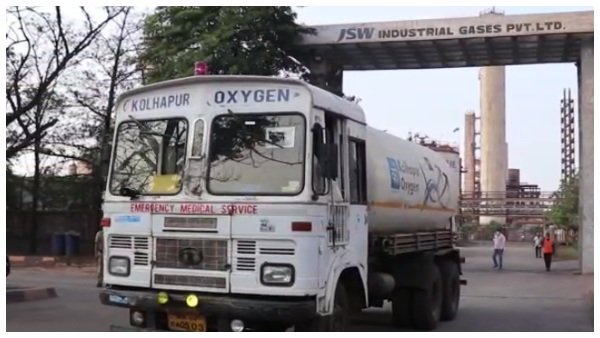 According to Rajashekhar Pattanasetty, president of the company's Vijayanagar unit, the company has more than tripled supply from the Vijayanagar facility, from 200 tonnes per day to over 680 tonnes per day, and has so far supplied more than 11,500 tonnes of LMO from its Ballari plant in Karnataka in April.
"Saving lives is more important than producing steel and production can suffer for as long as the country is in need of any resource available with the company,"

Sajjan Jindal
Managing Director of the JSW Group
For the month of April, total LMO supplies from the Sajjan Jindal-led steelmaker's plants are projected to exceed 20,000 tonnes. LMO is produced at the company's plants in Karnataka, Maharashtra, and Tamil Nadu.
It should be noted that JSW Steel is one of many public and private sector companies that have been assisting the country in meeting the increased demand for LMO as a result of the increasing number of new COVID-19 infections in the country.