Chief Minister Basavaraja Bommai, BJP National President J.P. Nadda and more than 800 delegates are expected to attend. Minister Anand Singh and other officials reviewed the preparation.
Strategies to be adopted by the party will be discussed at the State executive meeting which will be held in Hosapete on April 16 & 17
A platform is being built in the city for the event. The built platform resembles Hampi architecture. BJP's flags, cutouts and banners have been put up in the city and a large LED screen has been installed at Puneet Rajkumar Circle.
The state executive meeting is held every three months in Mangalore, Davangere, Shimoga, Hubli. However, this time, it will be held on Vijayanagar district.

What will be discussed?
Parties' strategies will be discussed for the next election.
The meeting will be limited to party activities.
There would be no special cabinet meeting.
Points to strengthen the organization will be discussed.
The purpose of the meeting is to develop leadership qualities among party workers and thereby win elections.
The State Cabinet has 30 ministers, including the Chief Minister, against the sanctioned strength of 34.
The general assembly elections are just a year away while there are four berths still vacant for which hectic lobbying is on.
Amid reports about a Cabinet expansion or reshuffle, BJP Central leaders reviewed the present political atmosphere in Karnataka as the state prepares for elections, as well as the party's electoral strategy.

Discussion at Delhi about Hospet Visit
During a nearly two-hour one-on-one meeting with BJP president J.P. Nadda in the BJP party office in Delhi, Chief Minister Basavaraj Bommai outlined the current political and social climate in the state, which began with the controversy over hijab in educational institutions, according to sources. In addition, the plans to be implemented in the next months were considered.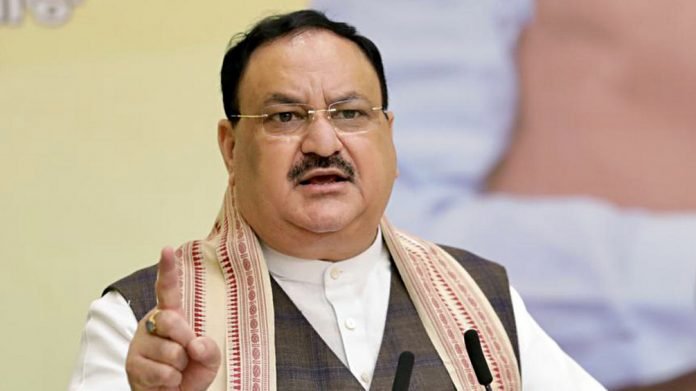 "While the meeting assessed the scenario, Prime Minister Narendra Modi and Home Minister Amit Shah are the one that have finalized the strategies, which will be reviewed with the State leadership during the two-day party State executive at Hosapete beginning April 16," sources added.