Police arrested six people in 3 different cases for selling illegal narcotics substances in Hospet and surrounding areas.
The raids were conducted by Hospet Rural, Town Police and the detectives of Badavane Police Station.
Reports say that around 50 kgs of narcotic substance has been seized from the accused.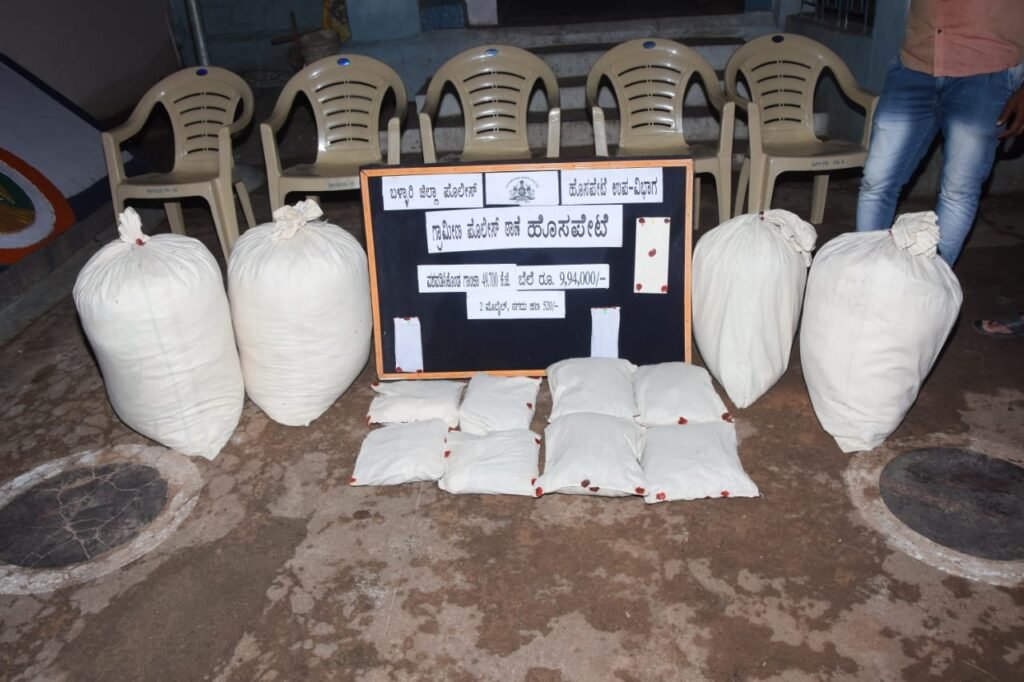 The police also seized one bike and mobiles from the accused. The total value of the seized items is estimated to be around 15 Lakhs. The police is conducting further investigation on this matter.
A similar incident has occurred on 15th of September where a farmer was arrested in Matihalli village of Harpanahalli taluk of Ballari district for growing Marijuana (Ganja) Read more here "20Kgs of Ganja seized from Ballari farmer"