Mahanavami Dibba or the Dasara Dibba is a wonderful stone platform which is located inside the Royal Enclosure of Hampi. It was built by King Krishnadevaraya to mark his victory over Udaygiri. It was the place where the King and other members of the Vijayanagara Empire used to celebrate the festival of Dussehra or Navratri and to stand on the structure and watched processions pass by. It is on the must-visit list of most tourists because of its ornate carvings and historic importance.
History Of Mahanavami Dibba
Mahanavami Dibba was constructed in 1513 AD by King Krishnadevaraya. According to the Historians the King used to watch war games such as wrestling, sword fight competitions, aquatic sports, and army march-pasts, bow and arrow competitions, and a lot more from the elevated structure of the Mahanavami Dibba.
The structure was named Mahanavami Dibba because in Kannada language Dibba means a mound and since this structure was hidden underneath a mound and also Mahanavami meant the ninth day of the ten-day festival of Hindus during the months of September and October, It was named as Mahanavami Dibba.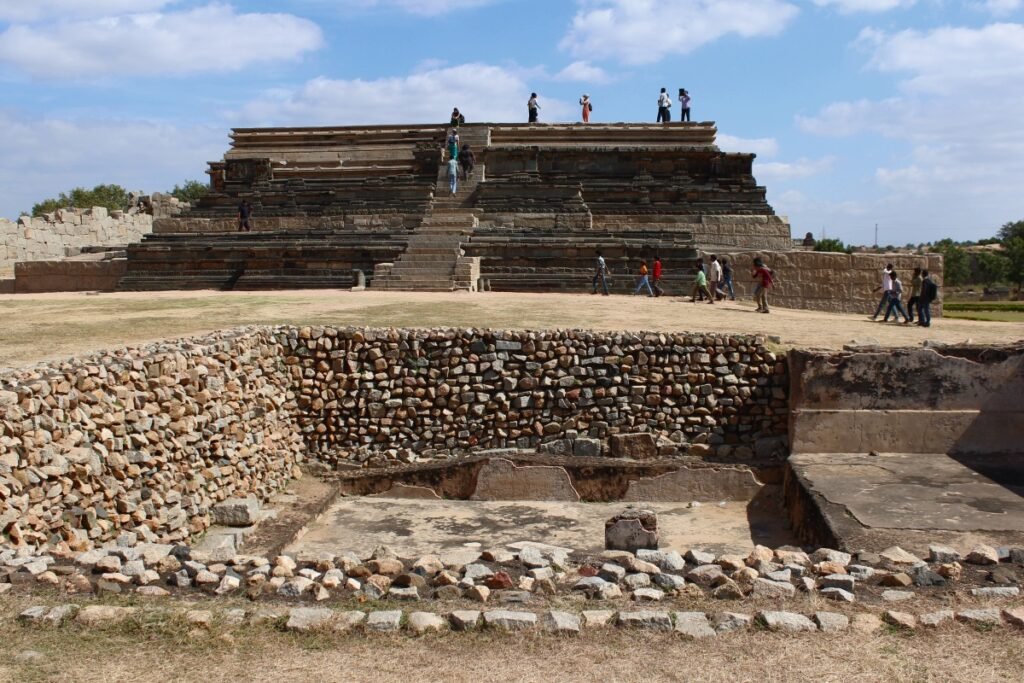 Architecture Of Mahanavami Dibba
The Mahanavami Dibba is 12 meters high which consist of a massive granite-faced base in three diminishing tiers, All the structure face the north side. The stone stairs present here are tough to climb for kids as well as elderly persons as it's quite high to ascend. Tourists can visit the top of this site by following either of the two staircases, one located in the front and the other in the back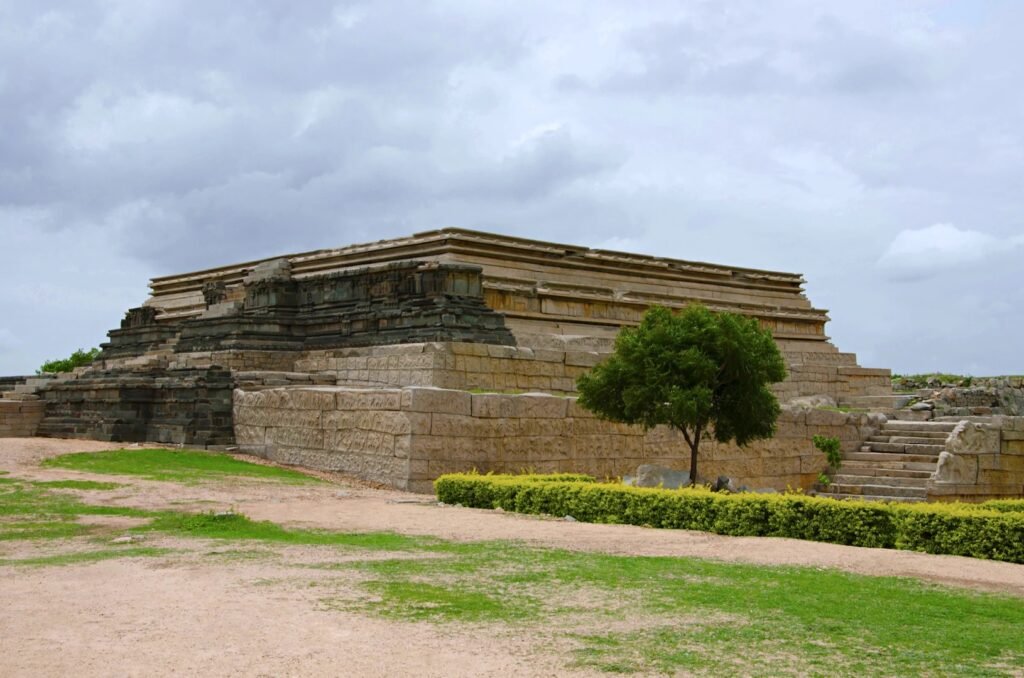 This structure is one of the structures with the tallest height within this zone, the wall here are covered with auspicious carving of elephants, warriors, hunting games scenes, horses and many other cultural scenes of the by gone culture.
Most of the Historians say on the east side of the platform is a a chamber filled with clown and animal carvings and a seperate place meant for the guests like the Chinese embassy officials who used to visit the King Krishnadevaraya for buisness purposes.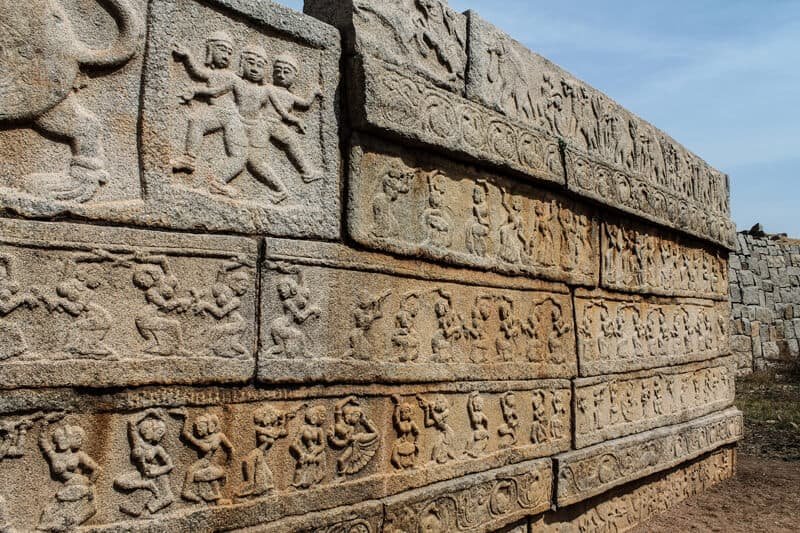 Things To Know For Tourists
Entry Fee: Free
No pets are allowed
Appropriate dress code is mandatory
Best time to visit: November to February