Pompayya Malemath created his own forest near Hospet, Karnataka. He has a strong interest in wildlife and forest. As a result of his interest, he converted a barren site into a sanctuary for over 800 trees & more than 70 bird species. The story began in 2015 when Pompayya noticed a plot of land adjacent to his own that had been transformed into a garbage dump.
It was distressing for Pompayya to witness what was happening in his home town. Throughout his life, he has been fascinated by nature, wildlife, and birds.
The self-taught wildlife photographer obtained the required clearance and began planting tree saplings there. His dedication to the environment paid dividends. Today, the once-deserted area near the Tungabhadra high-level canal (HLC) has been turned into a lush forest.
Pompayya told in an interview that he has been interested in forests and wildlife since he was a child.
"I've always been fascinated by nature, wildlife, and birds. But I wasn't able to pursue it very far. When the Daroji Sloth Bear Sanctuary was established in 1994, everything changed. I became a volunteer there. It used to provide us with unrestricted access to the forest. I made contact with a number of bird watchers and forest officials while there. That's how I got into bird watching and wildlife photography" He stated.
Pompayya, who was once an elected corporator from Kamalapur, said he began noticing how saplings planted at events faded quickly because they were not properly attended.
"It is common practice to plant trees at such gatherings. However, if you return to the same location a few days later, the sapling will have died. This seems like a meaningless exercise to me. That is how I came up with the notion of planting native trees that are suited to the terrain and climate" He elaborated.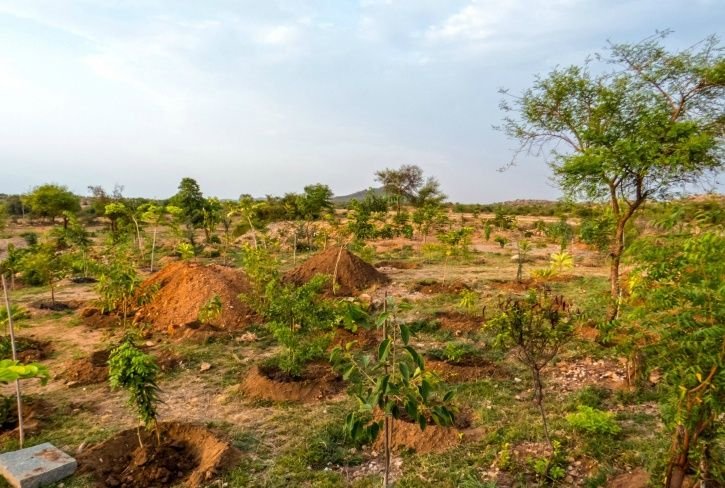 Pompayya stated that he began planting trees on his own land near the Tungabhadra canal at first.
"The Tungabhadra Board owned the land next to my house. However, after the canal was built, the ground was filled with construction and other trash. I immediately wrote to the chairman of the Tungabhadra Board, requesting permission to plant trees there. Ranga Reddy, the board chairman, was an Environmental Engineering student who loved nature. He'd even seen some of my pictures. So when I suggested the proposal, he agreed and issued the required approvals" Pompayya elaborated.
That is how Pompayya began planting trees on the plot of land in 2015. He also made certain that all of the trees he planted were native species, which he believes will attract more birds.
"The first thing I did was build a fence around the property so that people would stop putting trash there. After that, I dug little trenches and began planting trees. Even now, I irrigate the trees on a daily basis and apply manure such as cow dung on them" He stated.
Pompayya stated that he had spent over Rs 3 lakh of his own money to grow the forest.
"I have already spent more than Rs 3 lakhs on various things. Many others have also helped me, including one who has enabled me to utilize the water from his borewell for irrigation. Others have given monetarily, and there are some Kamalapur students who volunteer with me" He stated.
Today, the site is home to over 800 trees, including neem, teak, silver oak, and mango trees, 70 species of birds, including bulbul, Robin, and Kingfisher, and creatures such as sloth bears, leopards, and jungle cats.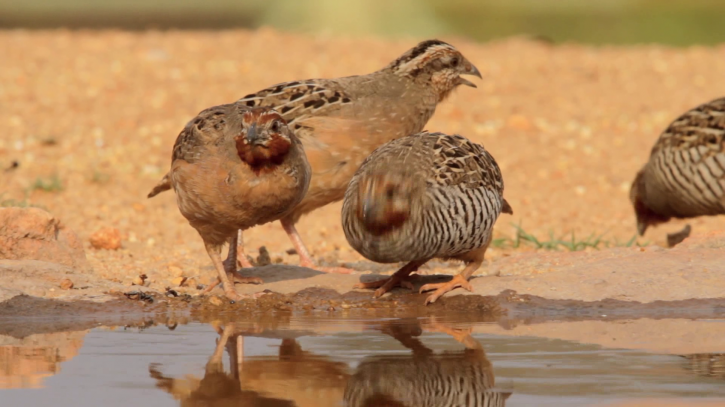 "This is the only plot of land with a reliable water supply. As a result, in the summer, it draws a large number of animals and birds hunting for water" He stated.
Looking back, Pompayya is pleased with what he has accomplished and hopes that it will inspire other individuals to contribute to the conservation of forests and ecosystems.
"I wanted to communicate the message that it is not a tough effort if one is willing. I hope that more people would come out to rescue trees and forests. I also want to emphasize that painting trees for the sake of painting trees is pointless. Trees must be properly cared for. Furthermore, I want people to pay attention to native species, which are better suited to the area" He stated.