Chief Minister Basavaraj Bommai described himself as a "loyal dog" who serves the public. This statement was made as a response on Wednesday, on his visit to Ballari after former Karnataka Chief Minister and Congress leader Siddaramaiah compared Bommai to a quivering "puppy" when he is in the presence of Prime Minister Narendra Modi.
During a visit to Ballari, Bommai responded to him by saying, "I am a devoted dog serving the citizens of Karnataka. I support development, and if someone comes to plunder the state, I won't let them leave. I don't care what others have to say."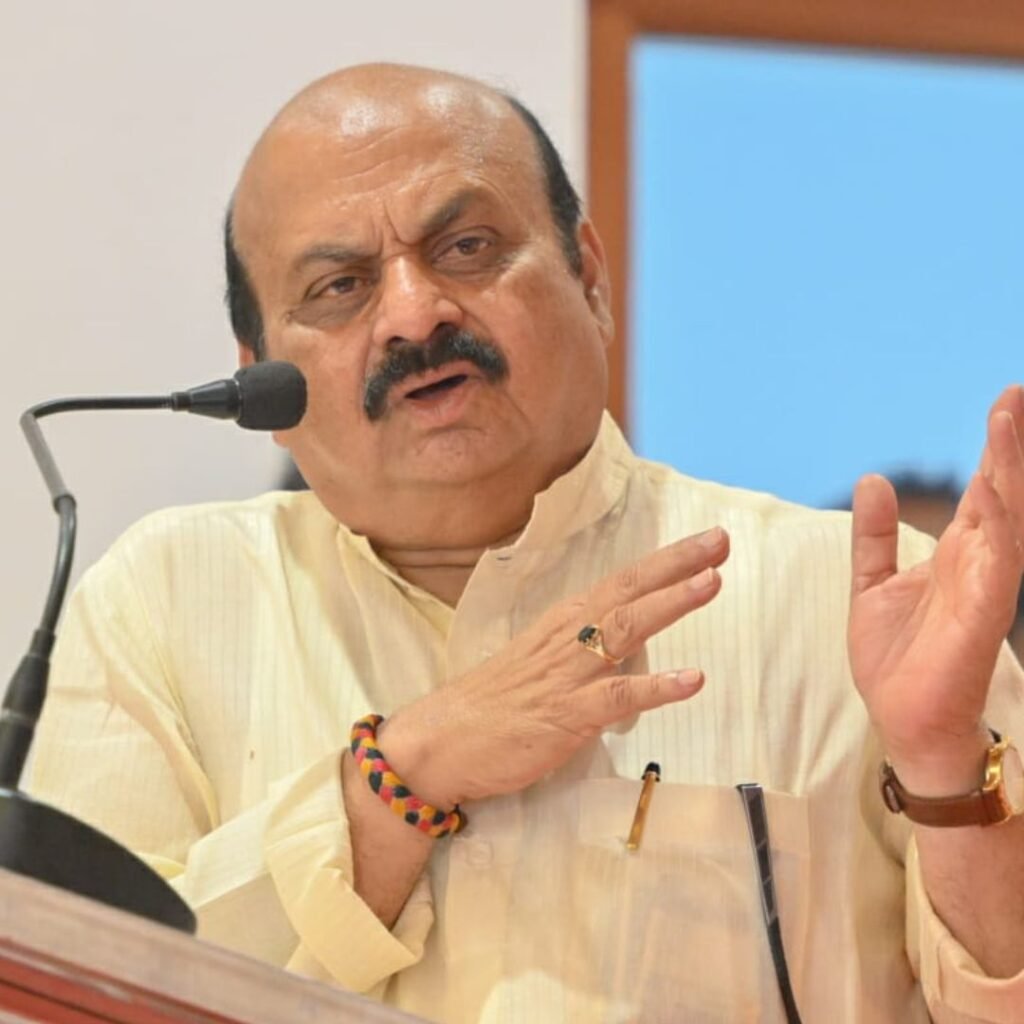 Bommai's followers in the BJP government in Karnataka retaliated against Siddaramaiah after the senior Congress politician compared Bommai to a puppy. At a public gathering on Tuesday, Siddaramaiah claimed Bommai is a puppy. He did this in the Hagaribommanahalli area of the Ballari district of Karnataka, drawing loud gasps from his crowd. "Basavaraj Bommai, when you are in front of Narendra Modi, you act like a puppy. You tremble" Siddaramaiah remarked.
"Dogs are extremely devoted creatures. Although it will deter thieves, it is devoted to its owner and carer. Despite being a faithful dog, I will not abuse my position of power and authority." said Bommai.
A couple of Siddaramaiah's cabinet members also spoke in his defense, saying that he acts like a mouse when he sees Sonia Gandhi. Before Sonia and Rahul Gandhi, Congressmen act like slaves. Days pass while they wait for appointments.
In a question to Siddaramaiah, state revenue minister R Ashok stated, "I would also like to ask you about what you have become before D K Shivakumar.
Is it customary in your society to compare CMs to dogs? You are a rat, a cat, or a cockroach in Sonia Gandhi's house, even I can say that. According to state transportation minister B Sreeramulu, the words spoken reveal your culture.
I have not spoken lightly, Siddaramaiah declared during a public meeting on Wednesday (of Bommai). Before Narendra Modi, I said he was like a puppy. In the villages, we use this language. Basavaraj Bommai frequently questions our bravery and guts, therefore I said that. In the meantime, BJP leaders demanded an apology.