K N Krishna Bhat, the priest of Badavilinga temple at Hampi passed away today at 5:30 AM at the age of 88. The old man had been worshiping in the temple for decades now.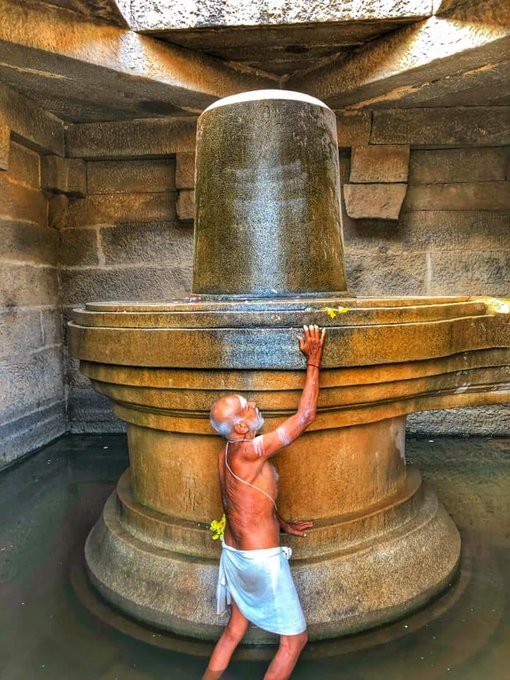 K N Krishna Bhat arrived at Hampi 40 years ago from a tiny village in Tirthahalli taluk in Shivamogga district to work as a priest at Satyanarayana temple. Later, he was appointed to the Badavi Linga temple by descendants of the Anegundi royal family. The sheer devotion and allegiance of the hunch-backed man always drew a lot of eyeballs and cameras. Everybody use to curiously admire this old hermit and his assiduity.
Bhat, use to prepare for puja every morning and wait for someone to drop him to the temple and locals like Ram Singh, Arif and Arif's father Abbas usually helped him post-lunch. Bhat never missed his duty and use to stay at the temple until evening.
The Badavilinga temple is positioned near the Lakshmi Narasimha Temple. Tourists, as well as devotees, flock to the temple throughout the year. The Badavilinga Temple in Hampi has the largest monolithic Shiva Linga in Hampi.