After a prolonged lockdown, the Ballari district started reopening some of the colleges from Tuesday in the district. All the students were admitted to the college immediately after the corona inspection by the health department.
A college in the Ballari district started as usual at 9 am. But by that time, none of the students had arrived. Most of the lecturers were only taking attendance and had not begun the classes. The lecturers spent the day waiting for the students. When the Corona inspection began at 11 am, just a handful of students in attendance stood and gave a sample of throat fluid.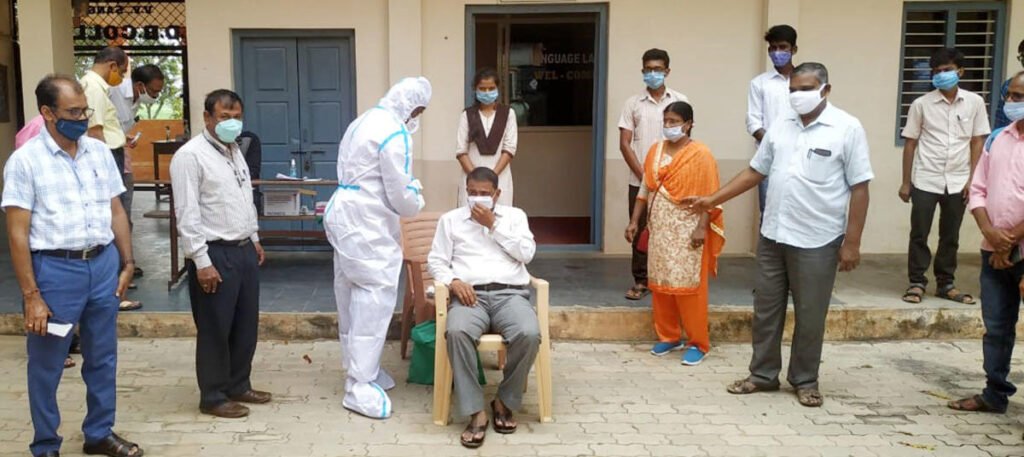 Principal Prof.Hemanna, who commented on the lack of large numbers of students, said the results of the Diwali holidays could not be fully prepared but all precautionary measures have been taken to conduct classes. The Corona inspection had to be done in the days before college began but that did not happen.
Around 50% of students have paid the fees to attend colleges and all students who are willing to join will be registered, All classrooms are sanitized, All the instructors and faculty staff reported that the corona check was done.
Government Officials have said that all students coming to the college should get their throat fluid collected and send it to the laboratory. "We are collecting liquid samples on a regular basis," said a staff member.
Also, students who were not tested were sent back home and called the next day to get tested. As the colleges have decided to check the reports of the students and if any student tests positive he would be instructed to get home quarantined according to the government guidelines.