One hundred beds have been set up for the treatment of police personnel in the district.
The police department will treat all its staff in one place. The Valmiki Bhavan near Cowl Bazar, Bellary has been set up to treat as many as 100 people.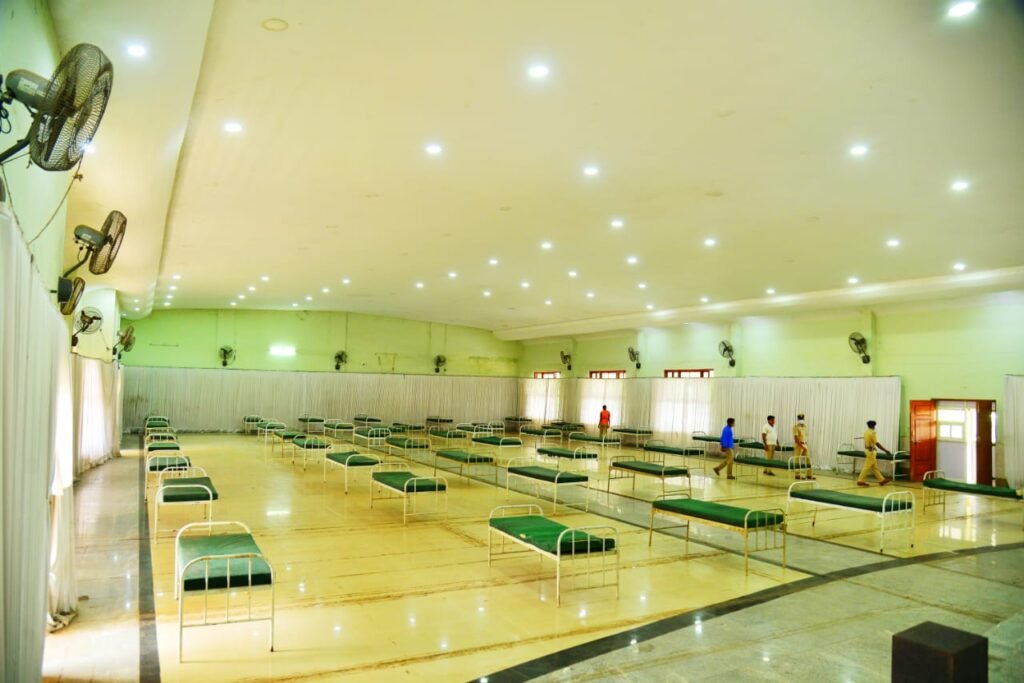 District Collector SS Nakul and SP. CK Baba visited and inspected the place.
District SP said, police are getting more and more infected, It is our responsibility to take care of their health. Thus the administration has made the decision to have a separate care centre for police officials. Four police department personnel have given their lives for coronavirus in the district so far.